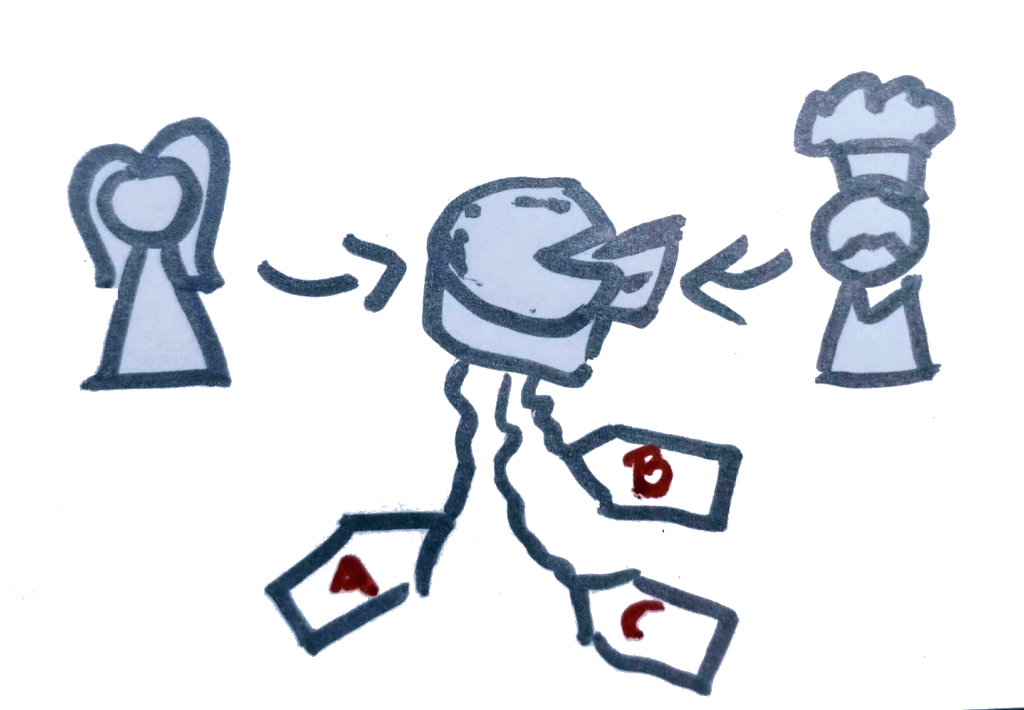 All cakes come with extensive descriptions of the history behind the naming of the cakes, the history of some of the ingredients, and maybe even profiles and testimonials of the team members.
All that is great, but you need to focus on what's important. Is this what your audience is here for?
The core content is your cakes. The core content is the content that helps your business and your customers to achieve their goals. Invest the most effort in crafting your core content, then your most used supporting content. Profiles and testimonials of your team members are great if you are in a competitive hiring landscape. But not if you are trying to sell cakes. If an article about the history of chocolate helps you achieve the aforementioned goals, then great, otherwise shift your focus. 
Useful taxonomies to the rescue
What really helps to bring things into focus are taxonomies (metadata), if they are thought out well. Yes, common tags for a cake business might be:
Gluten-free
Diary-free
Chocolate
…
And these are great but imagine if you start introducing some more robust and useful taxonomies. Taxonomies representing customer and business goals. Such as:
Business goal

Sell more [cakes]
Demonstrate superior quality over competitor [bakeries]
Show we care about customers
We care about the environment [we don't use one-time use plastic]
…

Customer goals

(I want to…) Find the best and most popular chocolate cake
(I want to…) Compare your product [cake] against the competitor
(I want to…) Be happy to buy from you and not others
(I want to…) Save money…
…
If you define these before you start researching your core content, everything becomes easier. Take any topic (page), or any piece of content and tag it with the above taxonomies. No tags? Not important. Not your core content.
💡 How to identify your core content for your content model? In short:

Core content is content that is most important to your business
Core content is content that is most important to your customers
Everything is easier if you know your important taxonomies